erics
, Posted November 3rd, 2012 at 12:16:29pm
We were extraordinarily lucky!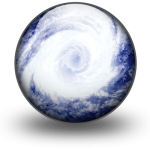 Summary:
• Without power from Monday around 8pm until Wednesday around 6pm.
• Without Internet connectivity from Monday around 8pm until Saturday around 7am.
• Number of trees down in yard: 2
• No water in the basement at all.
• We lost our shelter. The structure was large enough to hold a small camper, and weighed hundreds of pounds. Hard for two people to move it. We found it about 300 feet away in a ball behind some trees.
• Our next door neighbor had a tree fall through the roof. They still have no power as of Saturday morning.
• Gas rationing (even/odd plate numbers on even/odd days of the month) goes into effect today (Saturday) at noon.
• We were able to have electricians on site by Thursday to connect our generator to the house panel. I have owned the generator since Hurricane Floyd in September of '99, and have never needed it for more than a few hours.